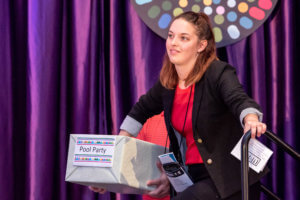 Each year, we bring on board a motivated, creative, energetic and eager student to intern.  And by intern, we mean work, learn and be part of our team, not keep a chair warm doing busywork. Before you get started, here are a few helpful tools for those considering an internship:
Our interns assist with office as well as event coordination duties.  This is an exciting opportunity for a current college-level student with an interest in learning about:
Project Management
Evaluation/Statistics
Public Relations
Sales
Accounting
Human Resources
Social Media
Writing
Website Design
Customer Service
Office Operations
Our internship requires you to learn, work cooperatively, show initiative and work independently when necessary.
You must have:
Good basic skills in Excel, Word, and ability to learn online platforms
Excellent writing and verbal communication skills
The ability to pay attention to details and prioritize your tasks
An outstanding customer service attitude
We appreciate:
A positive approach to your work,
A social and fun-loving attitude,
And the ability to take responsibility for your projects.
We offer interns flexible scheduling within normal business hours, requiring a minimum of 20 hours a week.
Interested?
Send a resume with a cover letter explaining why you think you are right for this internship to HR@KessJones.com.